25.10.2021 – 04:25
GenKOre
Daejeon, South Korea, Feb. 7 /PRNewswire/
On September 2, 2021, a scientific paper from GenKOre on the new ultracompact CRISPR system called CRISPR/Cas12f-GE was published in the online edition of Nature Biotechnology (IF 54.9), one of the world's leading biotechnology journals.
For gene therapy to be effective, it is essential that the genetic payload is delivered to the desired location in the patient's body. The best way to achieve this is to use adeno-associated virus (AAV) as a vector. AAV is a single-stranded, non-enveloped DNA virus that invades cells that are or are not dividing. AAV only reproduces when the helper virus is present and is therefore not pathogenic to humans. Because of these properties, AAV is an effective and practical way to introduce genes into different cell types and is used as a vector in gene therapy. With CRISPR/Cas9 technology, the size of the scissors gene is too large and it is difficult to transfer the gene into the human body with an AAV vector. For this reason, the clinical application of CRISPR/Cas9 as a gene therapy is very limited.
Since the gene size in the 'CRISPR/Cas12f-GE' system developed by GenKOre is only one-third the size of Cas9, it is an ideal payload for AAV transport. GenKOre has demonstrated its potential usefulness as the best gene therapy by improving editing efficiency. In addition to its high editing efficiency, it has proven to be an effective and safe genetic scissors when it comes to an off-target problem, a chronic weakness of CRISPR gene scissors.
The Cas12f-GE Hypercompact CRISPR system has demonstrated its value as a therapeutic agent that can be widely used in the development of medical treatments for patients suffering from lifelong chronic diseases due to the lack of basic therapies.
GenKOre, which has successfully developed this new technology, is a spin-off of the Korea Research Institute of Biological Sciences and Biotechnology (KRIBB), a research institute funded by the South Korean government.
Doctor. Young Sam Kim, CEO of GenKOre, said, "I hope that our research results will start a revolution in gene therapy using this genome editing tool. Our technology can be considered a breakthrough as it is the main obstacle to the original CRISPR removal technology and I am optimistic that our technology, when combined with existing gene shears It will contribute to people's health and well-being."
With the successful development of CRISPR/Cas12f-GE, GenKOre plans to ramp up gene therapy and new product development through its unique gene scissor technology and partner with other companies to become a leader in gene therapy and new plant biotechnology.
For more information about the GenKOre study published online by Nature Biotechnology, visit https://www.nature.com/articles/s41587-021-01009-z.
GenKOre's website is www.genkore.com
Photo – https://mma.prnewswire.com/media/1665213/gene_scissor_technology.jpg
Photo – https://mma.prnewswire.com/media/1665214/GenKOre.jpg
Media contact:
Gabriel M
+82-70-8680-2731
[email protected]
Original content by: GenKOre, transmitted by aktuell news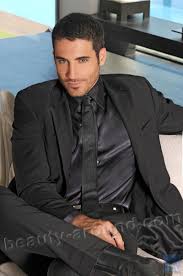 "Certified tv guru. Reader. Professional writer. Avid introvert. Extreme pop culture buff."