29.10.2021 – 12:00
DURAVIT AG
Duravit focuses on comfort and added value
for the user
As digitalization progresses, new products that increase user comfort are also finding their way into the bathroom. This requires customer-focused research and development that brings technology, functionality and design together in a meaningful way.
Single control mirror
Gone are the days when the bright light used in front of the mirror dazzled. Happy D.2 Plus and XViu Series mirrors designed by Sieger have practical icon control on the mirror surface. The illuminated icons can be triggered with a finger slightly closer (infrared sensor). Thanks to universal sign language, it can also be understood instantly. The icons fit perfectly into the overall design of the mirror.
Philippe Starck's White Tulip Series mirrors are available as sensor or app versions. The light temperature can be synchronized with the memory effect and controlled with other paired living room lights via the "Casambi" app, which has established itself as a reference for smart home applications. In addition, the mirrors can be dimmed and the mirror heating turned on and off.
Innovative design and high technology
When designing the D.1 blender line, Duravit worked with Matteo Thun and Antonio Rodriguez to create the iconic look. In the D.1e electronic version, the latest technology has also been incorporated into the distinctive design for greater ease of use. With many functions, this variant provides high comfort and security. The flat button control with integrated color LED ring is simply and intuitively operated.
Intuitive state of perfect hygiene
SensoWash® is synonymous with modern, gentle and impeccable hygiene. The SensoWash® Starck f shower toilet is imaginative and immaculate at the same time – the design of Duravit's new generation of shower cabins has been heavily influenced by star designer Philippe Starck. Its mission: to make the most natural form of water cleaning accessible to a wide audience, carefully incorporating technology into the design and ensuring the highest level of comfort.
If you have any questions, we're happy to help and look forward to posting.
Ihr DURAVIT PR TEAM
Kontakt_______________________________________________
Leonie Wöhrle, [email protected], +49 7833 70 653
Andrea Albrecht, [email protected], +49 7833 70 437
Felix Fröhlich, [email protected], +49 7833 70 360
Weiteres Material zum Download

Dokument: Smart_technology_DE.doc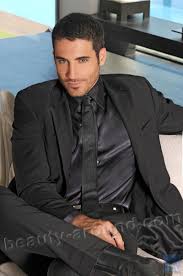 "Certified tv guru. Reader. Professional writer. Avid introvert. Extreme pop culture buff."