14.10.2021 – 13:15
Giesswein Walkwaren AG
Brixleigh (OTS)
With this generation of running shoes, burning feet or knees will no longer be a problem. Thanks to the latest Giesswein Energy Return technology for a comfortable sole and specially developed Merino fabric in Austria, the shoe ensures a balanced energy balance for indoor and outdoor sports.
Light, comfortable and stable during exercise – The Wool Peak is designed to be a lifestyle and fitness shoe. It is suitable for all outdoor sports such as running, athletics, cycling, etc. Wool Peak is also designed for all indoor sports in the fitness center. Those who like to dress up in their leisure time will find the Wool Peak's versatile leisure shoe despite the sporty design.
inspired by nature – The design of the sole should mimic a mountain range and thus convey a sense of lightness and freedom.
Very durable with WoolFinity – Giesswein's 3D knitting technology has been specifically developed for this shoe into a highly durable functional fiber, the Giesswein WoolFinity. Twisted Merino yarn gives wool a high degree of stability and flexibility. As with sheep, merino wool itself has temperature-regulating properties.
Energy Return Technology – Wool Peak is equipped with micro sole technology and ensures good grip on any terrain. The sole consists of three levels: the natural rubber ensures a stable grip on wet surfaces. The mountain design midsole cushions each step thus returning energy to the body. The material resists all weather conditions while running, be it wind, rain, snow or sun, and is extremely flexible and durable. In the third layer, the interchangeable Merino performance accessory ensures the greatest possible cushioning when running.
Pictures to download: https://www.picdrop.com/giesswein/um8WH3jSNb
Giesswein Wool Peak Running Shoe order here
Media contact:
Tania Omer
[email protected]
phone. +43 5337 6135-215
www.giesswein.com/pages/woolpeak
Original content by: Giesswein Walkwaren AG, transmitted by aktuell news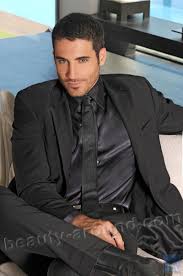 "Certified tv guru. Reader. Professional writer. Avid introvert. Extreme pop culture buff."