In the Meta Quest store, "Summer Sale VR Experience Immersive Experience"Detained. TimeoutUntil 11:59 PM on September 20.
There are 25 eligible games for sale, including Japanese VR titles such as "ALTDEUS: Beyond Chronos" and "Space Channel 5 VR Arakata ★ Dancing Show". There is also a daily discount for one day only, and at the time of writing this article "Resident Evil 4On sale at 3,192 yen, 20% off.
Featured titles are selected below. All prices include taxes.
"ALTDEUS: Beyond Chronos": 2,990 yen (25% off)
A VR adventure game depicting the battle over the surface of the world between the giant creature "Meteora" and the main character "Chloe" belonging to the "Prometheus". The main feature is the main story structure, which is developed in three parts, and the story which shows different developments depending on the choices. There is also a battle event with "Meteora", and you can enjoy the experience as if you were the main character of the robot anime.
◇ Store Page
https://www.oculus.com/experiences/quest/2977398372335251
"Puzzling Place": 1,090 yen (26% off)
A VR puzzle game that brings together tourist attractions around the world by connecting different puzzle pieces. More than 20 kinds of puzzles with decorations such as the city of Biarritz on the Atlantic coast of France, the cultural heritage of Armenia, and the koshikatsu restaurant "Yakitonia Yamayu" in Osaka. The level of difficulty can also be changed, and the most difficult 400 pieces are so difficult that they take several days to complete.
◇ Store Page
https://www.oculus.com/experiences/quest/3931148300302917
Shadow Gate VR: Mines of Misroku: 2,208 JPY (11% off)
All-new VR action adventure game "Shadow Gate" released for PC in 1987. Solve ingenious puzzles in an ancient labyrinth inside the mine as you embark on your adventure. In contrast to the previous work, the action is high, and the events of the battle with monsters are also prepared. Although it supports Japanese language, it is dangerous unlike the local Famicom version.
◇ Store Page
https://www.oculus.com/experiences/quest/3878215958952165
– "Space Channel 5 VR Arakata Dancing Show": 2,208 yen (11% off)
A new VR version of the rhythmic action game "Space Channel 5" released for Dreamcast in 1999. It features a completely new gameplay and system that lets you hold the controller in your hand and dance with the main character, Urara, while actually moving your body. It is also possible to apply it as a fitness game, and it is equipped with a function to record how many calories you have eaten while playing.
◇ Store Page
https://www.oculus.com/experiences/quest/2249318828413747
Mist: 2,392 yen (20% off)
Released for PC (Mac OS) in 1993, it is a virtual reality remake of "Myst", which was acclaimed for its extremely challenging puzzles and unique worldview. The story is the same as the original, where you become a traveler who gets lost in the mysterious world of the book "Island of Mist" and wanders the island. The puzzle solving that appears highly for virtual reality is also arranged, and you can literally enjoy the experience of "touching" different parts of the island.
◇ Store Page
https://www.oculus.com/experiences/quest/2719294624823942
"Counter Fight Ichiran": 1,190 yen (11% discount)
A VR cooking game in which you become an employee of Ichiran, a restaurant that specializes in natural Tonkotsu ramen, and work hard to make ramen. The biggest selling point is the rating system, which reflects Ichiran's special attention to detail. The "Aji Concentration Counter", which is a synonym for "Ichiran", was also reproduced.
◇ Store Page
https://www.oculus.com/experiences/quest/36829655338398068
"Vox Machinae": 2,400 yen (19% off)
A VR robot action game in which you control a bipedal robot and fight against hostile forces. A story of more than 10 hours in size, and a mode where you can enjoy different multiplayer games where many people can participate. The process also faithfully reproduces the feel of the robot's weight.
◇ Store Page
https://www.oculus.com/experiences/quest/1968697563211639
in addition to ,Infinite Reese」、「Jurassic World: After」、「Contractors"Targeted. For details and list of each one, please visit the Meta Quest Storesale pagePlease refer to the
(Reference) Meta Quest Store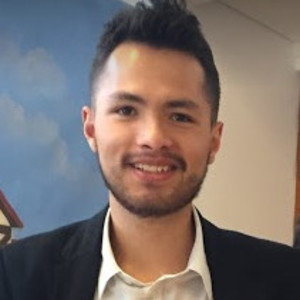 "Travel maven. Beer expert. Subtly charming alcohol fan. Internet junkie. Avid bacon scholar."