On September 2nd, CD PROJEKT RED held the offline event "Phantom Liberty Tour" for the open world RPG "Cyberpunk 2077" at the R3 Club Lounge in Roppongi, Tokyo. This event celebrates the release of the "Phantom Liberty" paid DLC, which will be delivered on September 26th.
One of the highlights of the "Phantom Liberty Tour" is the production version of the original "Amikiri Sound Cutter" headgear worn by Lizzie Wisie. This headdress was made by sculptor IKEUCHI at the request of CD PROJEKT RED, and is worn by famous actress Lizzie Widzy in "Karihajime no Jiyuu".
Mr. Ikeuchi has attracted attention for his sculptures incorporating plastic models, won the Excellence Award for Entertainment Department at the 17th Media Arts Festival from the Agency for Cultural Affairs, was invited to the "Ars Electronica" media art event, and worked on a 60th anniversary Lamborghini model. He is an attention-grabbing sculptor. You can also feel a cyberpunk approach from his style.
This time, I was able to meet Mr. Ikeuchi at the venue. IKEUCHI's thoughts on cyberpunk and "Cyberpunk 2077". We asked him about his commitment to the Amikiri Sound Cutter.
Lizzie Lizzie wears an Amikiri Sound Cutter.At the venue, Lizzie, an official cosplay costume designer, will be pictured wearing an "Amikiri Sound Cutter" made by IKEUCHI.
"Amikiri Sound Cutter" was designed with a special focus on coloring and distortion tricks.
――Mr. Ikeuchi is a sculptor with a unique worldview who combines plastic models and is highly regarded not only in Japan but also in the world. When did you start using cyberpunk as a theme?
Mr. Ikeuchi: I was born in 1990. After graduating from the Faculty of Art, he studied design there, and his graduation work attracted attention. You might say, "My business is cyberpunk," but I don't do business with "cyberpunk" in mind. I don't think cyberpunk has had a particular impact on my work.
However, since his birth in 1990, he belongs to the generation that followed the 'cyberpunk' that was popular in the 1980s. Will "Ghost in the Shell" be a work of art? I think I'm influenced by artists following in the footsteps of William Gibson. My work is sometimes referred to as "cyberpunk" as an expression, but I'm not aware of that. However, there is nothing wrong with saying that my work is seen as "cyberpunk".
My style is inspired by my graduation project. I don't do computer graphics much, but I do model making as a hobby, and on top of my four years of graduating, I mixed modeling with the digital I learned in school, and that was the beginning. My favorite thing is Star Wars. When I was in college, a friend taught me about the works of William Gibson.
"Amikiri Sound Cutter" is displayed at the venue. This work was commissioned by CD PROJEKT RED.
――You mentioned William Gibson, what is your impression of the "cyberpunk" world that he presented?
Mr. IkeuchiIn Gibson's novel, I found it interesting that the sprawl, not the city itself, but the fact that the city spreads out into the countryside, is taken up as a work of art. Chiba is the first stage in Neuromancer, not the center but the suburbs.
Cyberpunk is often referred to as the 'world of the future', but to me, it sounds like 'nostalgia' and 'nostalgia'. I think there is a bit of nostalgia, a longing for things that are nostalgic. It's not a city, it's an extension, something like the countryside. I felt nostalgic, and thought, "This is the future world I imagined in the past." The feeling of "back to my family" is what I find so attractive about cyberpunk.
――What do you think of the game "Cyberpunk 2077"?
Mr. IkeuchiThere was a surprise, "Is this cyberpunk in the 21st century?" The colors and the shapes of the tools, things like that have a "modern" flair not found in the old cyberpunk. Weapons have a futuristic design like "P90" and "Chris Vector" on the real side, and the world of "Cyberpunk 2077" is designed under the influence of that.
It felt "Cyberpunk of the 21st Century" precisely because it is so influenced by reality. However, there is also nostalgia for cyberpunk. It would have been nice to have the elements of the "JM" adaptation of William Gibson's original still. It is a glimpse into "the world of the future that people envisioned in the 70s".
――When you think of cyberpunk, you might think of it as "futuristic" or "cutting edge", but for you, Ikeuchi, do you feel that cyberpunk brings you nostalgia and 70's values?
Mr. Ikeuchi: For me, cyberpunk is inseparable from the image of old times and nostalgia. The real world is not the future that "Cyberpunk 2077" paints. There is a picture of "the world that was imagined long ago."
――This build was commissioned by "Cyberpunk 2077", but did you know about the existence of games like "Cyberpunk 2077" and the original TRPG "Cyberpunk 2.0.2.0"?
Mr. Ikeuchi: I knew the names of TRPGs, but had no experience with TRPGs and felt they were a "mysterious presence". However, regarding this request, I cannot say that I fully understand cyberpunk, and I have a feeling that I do not. I think the production of this work itself, which is to plunge your neck into something you don't really understand, is cyberpunk-like fun, and when it comes to making headpieces this time around, I believe in 'cyberpunk depth'. nostalgia."
――So, again, please tell us about the production history of the Lizzie "Amikiri Sound Cutter" Headgear, the picture of this production, and the points you were particularly interested in.
Mr. Ikeuchi: The show was about three years ago. After about two months, the work was produced and delivered, and this time it was announced.
As for the production, the CD PROJEKT RED features a fairly well designed hood and while collecting items close to that I put my own preferences and sent work. It was powerful enough that the other party's model was made out of 3D models. My production method is not to make a prototype and modify it as requested by the other party, so my work is currently on display and implemented in the game.
In terms of work, there was a request that "I want the colors and silhouettes to be closer" to the image shown. The part that took the most time was the 'painting'. Everything is painted except for the inside of the headgear. It gave me a picture of how to express that level of image quality in a game, so I learned that the more I drew, the more I worked on it. This is why I put so much effort into coloring.
As a point of commitment, "Amikiri Sound Cutter" includes a "gimmick". It has a design that can be folded compactly and stored in a box. Although it folds compactly, the silhouette is very spreadable when dressed. I did my best here. I don't know if it will convert in the game, but I was very interested in the stock case cooler. We focus on both when opening and when storing.
"Pursuing the splendor of deformed silhouettes through painting and drawing on the design of the other end" is the point she particularly focused on in the production of "Amikiri Sound Cutter".
――Mr. Ikeuchi, you've designed products in collaboration with different companies, but was there anything different about the Amikiri Sound Cutter from Cyberpunk 2077?
Mr. Ikeuchi: The fact that you get the original picture drawing is a huge difference from the past. Personally, it's my first "in-game" experience. By making my CG work, I was familiar with the transformation system and 3D, so I was able to see it from different angles of 360 degrees.
As for the transformation system, it's my idea, so if possible, I'd like you guys to reproduce it in the game (laughs).
What was interesting this time around was that my work was clearly set in the "Cyberpunk" world. Until now, I was creating businesses without being aware of this type of cyberpunk, but I was recognized by many people as "cyberpunk". This time my work will appear again in the game "Cyberpunk 2077". I think cyberpunk is a deep thing that can take in different things. Isn't that why I can be anything? It was a new experience to be able to create work in the "Cyberpunk Cradle".
I think I had a little more freedom than usual when it came to styling. In my work thus far, I have designed and produced the meaning of each part. However, I think cyberpunk has one side, which is my point, which is "I don't understand the practicality at first glance, but cyberpunk can be given meaning here." Even if there is a hole in the back of the neck or there is a mechanism in the arm, there seems to be a sense here.
Cyberpunk has a high level of literacy on the part of the viewer. You can imagine the meaning and function of the design. Even if this aspect doesn't make you fantasize, they will. I think this place is good.
――In Ikeuchi's work so far, the phrase "hide the eyes" has caught my eye. What is meant here?
Mr. Ikeuchi: I think there is sense in "covering" not only the eyes. I give meaning to hiding, and I also want to stimulate the viewer's imagination. It's not a "tactic to get attention to work," it's meant to be hidden. I just want you to imagine how you might imagine it from there and how you might interpret it.
Some of IKEUCHI's work posted on X (Twitter)
――Is there anything you would like to try in the future?
Mr. Ikeuchi: Currently, I'm doing something personal, not client work. It's a business that stops nowhere and doesn't care about the customer. What would happen if we did this? It's an unknown world even to me, so I'd like to think about it after I finish it. I'm doing it by thinking "I want to do this" myself, so I don't know if it would be interesting to see it instead. It's an extension of what I've made, but the motive for making it and the method of directing it are completely different. I am doing something that can be called an experiment.
This time, Lizzie showed me in-game wearing a headset of my design. I matched the "Cyberpunk 2077" wallpaper, and I thought, "It's really good." I want to do something like this. It is about matching with the background, not with one's work, but with the world. I also want to create a worldview, and I think there is such an approach.
"Lamborghini Huracan STO Time Chaser_111100", a model in collaboration with Mr. IKEUCHI, produced to celebrate Lamborghini's 60th anniversary.
――IKEUCHI, you continue to create art with the theme of technology.
Mr. IkeuchiIn cyberpunk play, "things that emerge as new technology" are used differently than expected. It is illegal or used in a dangerous way. Even in the real world, I believe technology may not be used as intended. That's why I want to create a world where technology is actually used, like the world of Cyberpunk 2077.
There is no good or bad picture when it comes to the technology landscape. I believe that the world in which technology is used is "the world in which compromises are made". New technology, sharp technology, etc. will not suddenly spread. It is used for good or bad, and it does not take hold in expected ways.
I thought this was amazing when smartphones and the Apple Watch came out, but the speed of adoption and use was different from what I expected when I was first surprised. I think the technology will slowly spread while looking for a place to land.
My works are often treated as fiction. I want it to be authentic, but I don't think headgear should be worn by everyone. Today's headphones are getting lighter and smaller, but this time my Amikiri Sound Cutter goes in the opposite direction. There may be a ridiculous part of cyberpunk.
――In the world of cyberpunk, advanced cyber software that has yet to be realized is put to practical use. Ikeuchi-san, do you think you want to have cyberware in your body?
Mr. Ikeuchi: no. The projected world of Cyberpunk is an old prediction, so there's no reason to add it now. Even if a similar technology is created, we will consider introducing it after it becomes widespread and it becomes clear how to use the technology. It is doubtful whether it would be worthwhile to take the initiative and offer it. So I don't want to wear and use my business. I am interested in the latest technology to incorporate it into my work. There's a lot of interest in new things like fingertip virtual reality, but whether or not you want to use them in your daily life is a different matter.
――Finally, please send a message to the fans of the game.
Mr. Ikeuchi: The "Amikiri Sound Cutter" headgear I designed will appear in the game. I would be glad if I could see it and feel something.
――Thank you very much.
Mr. Ikeuchi's "cyberpunk nostalgia" sentiment was fresh. However, when you say it, it makes a lot of sense in the sense that it is a "different worldview" shared in a world called "retro-futuristic", a world different from the present by predicting the future of cyberpunk business. .
IKEUCHI's work, which has a unique sense of technology and sensibility, is attractive, and this collaboration is interesting. I've been wanting to see Amikiri Soundcutter in Cyberpunk 2077. I'm looking forward to Temporary Freedom.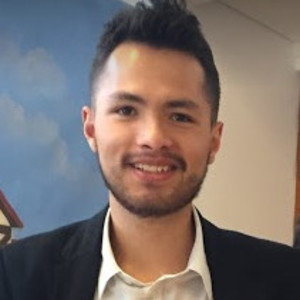 "Travel maven. Beer expert. Subtly charming alcohol fan. Internet junkie. Avid bacon scholar."