When comet Giacobini-Zenner approached Earth in 2018, a research group led by Yoshiharu Shinaka (Kyoto Sangyo University Research Organization) and Professor Hideo Kawakita (Kyoto Sangyo University Faculty of Science, Director of Kamiyama Astronomical Observatory) used an independently developed polarigrapher that was used for observation . A detailed analysis of the data revealed that the particle size distribution of dust in this comet is uniform regardless of the location in the comet's coma. This indicates that the dust did not decompose significantly in the coma. The dust from this comet is hypothesized to be rich in organic molecules. In this case, while it is difficult to disintegrate in the comet's coma environment, the October Draconid meteor shower is thought to have originated from the dust emitted by this comet. This result also explains the property that the body tends to disintegrate during the luminescence process while flying through the atmosphere.
The results of this research were published on July 17, 2023 in The Planetary Science Journal (online version).
Paper information
Journal title

The Planetary Science Journal (online version)




Paper title

Optical polarimetric imaging of comet 21P/Giacobini-Zinner during its 2018 appearance.
(Visible polarization image of comet 21P / Giacobini-Zinner from 2018)




author

Yoshiharu Shinaka (Research Organization, Kyoto Sangyo University)
Hideo Kawakita (Faculty of Science, Kyoto Sangyo University / Kamiyama Observatory)
Hitomi Kobayashi (Photocross Co., Ltd.) * Visiting Researcher
Reiko Furushu (University of Tsuru/Japan National Astronomical Observatory)
Junichi Watanabe (National Astronomical Observatory of Japan)




DOI

10.3847/PSJ/acdf49



This research was supported by the Young Scientist Assistance Grant (Project Number: JP20K14541, Research Director: Yoshiharu Shinnaka).
In acquiring the data used in this study, the PICO Polarization Imager mounted on the National Astronomical Observatory of the Japanese General Telescope 50 cm was installed by Professor Hideo Kawakita (College of Science, Director of the Kamiyama Observatory) and Yuji Ikeda (Representative Director of Photocross Co., Ltd. Ltd., Kamiyama Observatory). Developed in collaboration with a visiting researcher at the Astronomical Observatory). PICO has yet toDeep Impact Program of the National Aeronautics and Space Administration (NASA)Clarification of the properties of the dust emitted from the experiment colliding with the nucleus of comet Tempel 1,Fate of the Japan Aerospace Exploration Agency (JAXA)+Plan(scheduled for launch in 2024) yielded various results, such as clarifying the properties of dust on the surface of the asteroid Phaeton.
Related links

[المؤلف: تيتسورو كوروميزاوا ، URA (مدير الأبحاث) ، جامعة كيوتو سانغيو]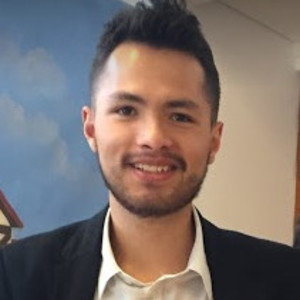 "Travel maven. Beer expert. Subtly charming alcohol fan. Internet junkie. Avid bacon scholar."